Recorder of Deeds
Mark Shelden

Welcome from the Recorder of Deeds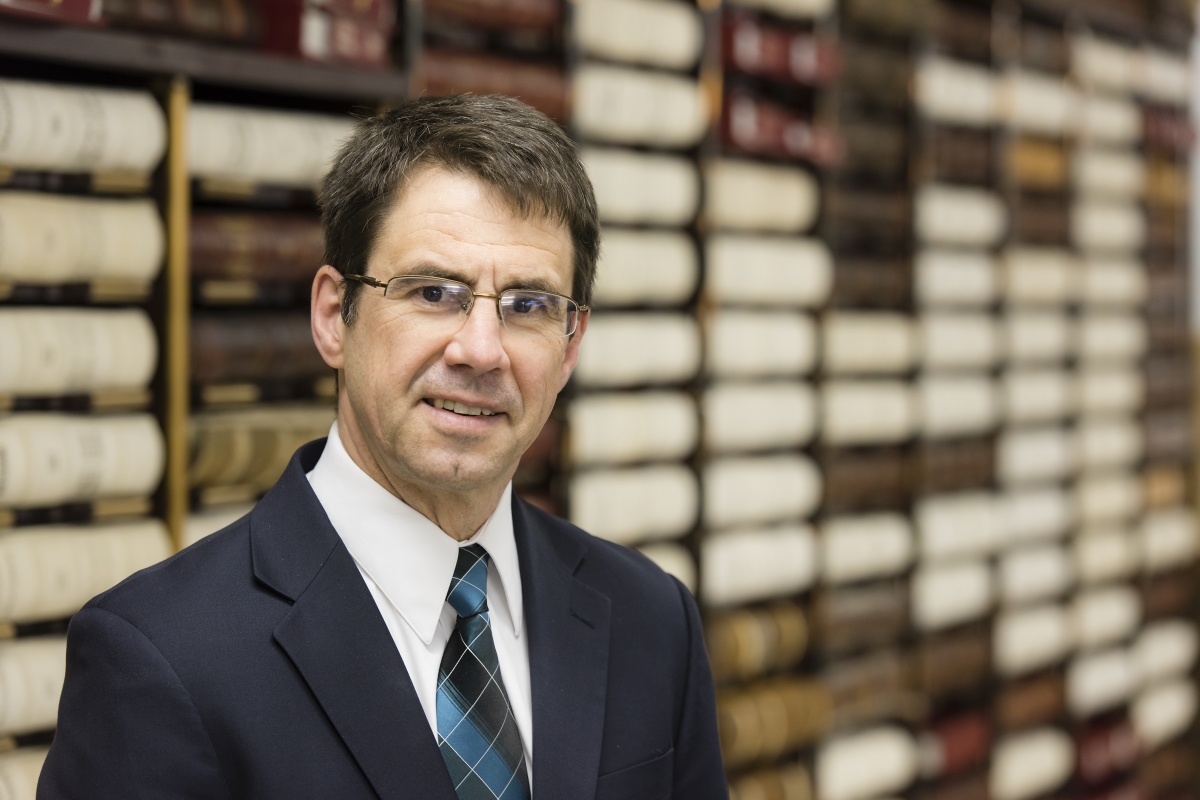 Mission Statement
The accurate and efficient recording and indexing of land records and miscellaneous documents within Champaign County. To provide prompt and courteous service, as well as, a helping hand whenever needed.
Duties
The Champaign County Recorder of Deeds serves the people of Champaign County by receiving, filing and maintaining all records related to real property in our county. These documents range from all types of conveyance deeds, mortgages, releases and assignments, property liens, as well as, assorted federal, state and local liens. The Recorder's office is responsible for the recordation and storage of plats of subdivision, land surveys and monument records. Many other types of miscellaneous documents are recorded, such as; foreign birth certificates, foreign marriage licenses, and military discharge paperwork to name a few.
County Recorder's of Deeds are an integral part of property ownership. The foundation of what was to become the Recorder's office was laid in 1215 A.D. with the signing of the Magna Carta which provided for state protection of land ownership. The Champaign County Recorder's office retains records dating to the founding of the county in 1833.
The Champaign County Recorder of Deed's primary responsibility has not changed since that time. Our goal now, as it was in the past, is the accurate and timely indexing and maintenance of documents reflecting chain of title to land within Champaign County.
A walking tour of our office is a chronological history not only of Champaign County property, but of technology itself. The records held within our "vault" showcase the latest and best means of record keeping within any given time frame in our history. Records painstakingly stored within large leather bound books filled with the flowing and often poetic language of our forefather's forefather's. Books documenting the original government tracts laid out throughout the state, military discharge papers dating to the civil war and following a path through history in both times of peace, as well as, conflict. Records precisely documenting ownership of prized stallions are still found within our office.
The last property records recorded within books was in 1975. Due to space restrictions property records after that date are stored as microfiche records. Computer indexing of records began in 1975 and the year 1991 saw Champaign County as one of the first counties in the state to begin storage of property records digitally as images on the computer. Images are still stored electronically and available for immediate viewing within our office. February 2004, saw the advent of internet availability of document indexing and imaging.
Serving you remains my primary mission as Champaign County Recorder. I am committed to the protection and preservation of the records governing the ownership of all land within out county. I look forward to continually improving the Recorder's office to better serve your needs.
Recorder's Presentation on Why We Need an Elected Recorder of Deeds
Biography
Mark Shelden was elected Champaign County Recorder of Deeds in 2016 and began his current term in office on December 1st of that year.
Prior to serving as Recorder of Deeds, Shelden had his own technology and political consulting business. Among his areas of work were data integration and digital marketing. From 2011-2013, Shelden served as the Chief of Staff for former Congressman Tim Johnson during his last term in office.
From 1997-2011, Shelden served as the Champaign County Clerk, being elected to the position four times after being appointed in April 1997.
As County Clerk Shelden revamped the technology of the office. He designed and implemented new programs for processing marriage licenses, notaries and assumed business names. In 2008, Shelden fully implemented a new voter registration system that had been in development for many years.
Shelden was one of the first Clerk's in the state to have a website that provided voters access to voter registration and tax information and the first to provide a copy of the actual ballot that voters see on Election Day. He was also the first Clerk in the state to place a wheel chair accessible booth in every polling place in the County. Shelden put County Board meetings on live cable television for the first time. He became the first Clerk in the State to sponsor an Open Meetings and Freedom of Information seminar with the Illinois Attorney General.
Shelden has a record of fiscal discipline. He reduced administrative personnel in his Clerk's office and returned hundreds of thousands of dollars to taxpayers. When Shelden took office in 1997, his office budget was $817,000. When he left office in 2011, the budget was $799,000.
As Recorder, Shelden is looking to increase the use of technology in the office and to integrate the Recorder's information with other government bodies.
Shelden, his wife Mary and their son reside in Urbana.