Office of the County Executive
Darlene Kloeppel, County Executive
Meet the County Executive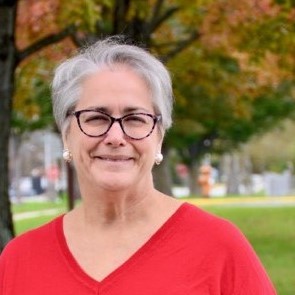 An avid supporter of win-win partnerships, prior to being elected as Champaign County's first County Executive, Darlene Kloeppel served 15 years as Community Services Director at the Champaign County Regional Planning Commission, where she brought over $120 million into the county for housing, workforce development and services for low-income households. She is committed to providing a safe and healthy community for residents of Champaign County and to bringing forward-looking administrative practices to county government.
Darlene earned a B.A. from Morningside College and a Master of Social Work degree from the University of Iowa. She worked on the Federal project that integrated hospice services into the Medicare payment system and the start-up of some of the first hospices around the United States, including Hospice Atlanta which provided pediatric hospice care and hospice care for persons with AIDS.
Darlene returned to college for additional advanced degrees in architecture and city planning from the Georgia Institute of Technology, after which she provided correctional facility consulting through Rosser Fabrap Justice Systems and offered strategic and facility planning for health care corporations as a senior consultant with Ernst and Young, LLP.
A resident of Champaign County for over 20 years, Darlene and her husband Jim have four children and five grandchildren. Darlene spends leisure time in her garden and traveling to see the world (she's been to all 50 states and over 40 countries). She is a leader in Urbana Rotary and in her church, and has served on many local boards and committees.