Sheriff's Office
Dustin D. Heuerman, County Sheriff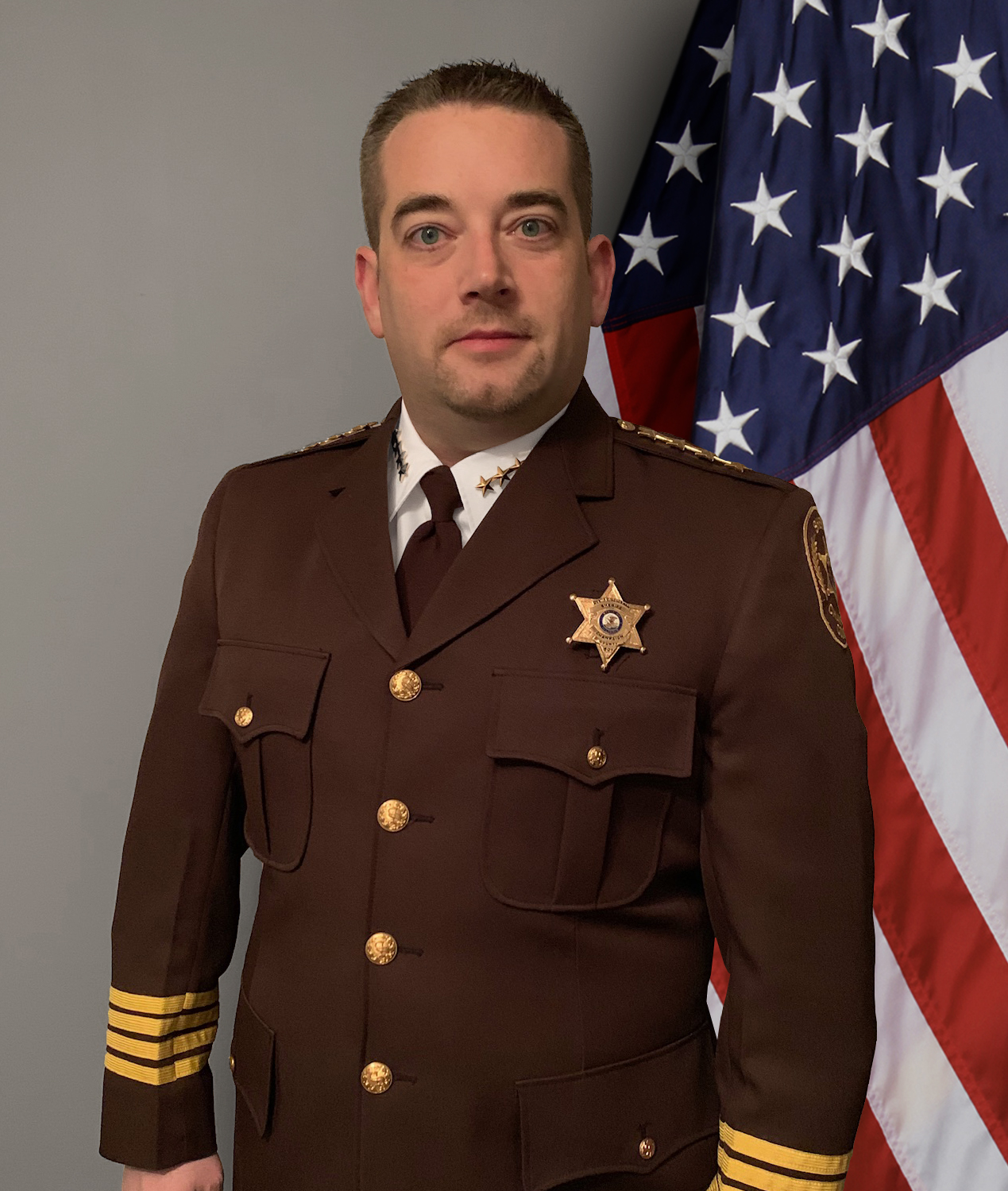 About Us
The Champaign County Sheriff's Office has three separate uniformed and sworn divisions each of which have different primary job duties:
The Law Enforcement Division
The Law Enforcement Division consists of 54 persons (which includes the Sheriff and Chief Deputy who both have responsibilities other than Law Enforcement such as the 2 jails and Courthouse). They patrol and answer calls throughout the County which is about 1,050 square miles (the 4th largest County in the State). We are the primary police agency for approximately 50,000 people.
In 2014 there were approximately 25,000 calls for service in the County, which resulted in 3,772 reports or investigations being created including 3 homicides, 19 criminal sexual assaults, 24 criminal sexual abuses, 6 robberies and 185 burglaries.
In 2014 the division wrote 4,549 traffic citations, gave 2,664 written warnings, and investigated 513 traffic crashes, including 4 fatalities.
The division is also responsible for service of civil process and in the 2014 calendar year served 8,537 papers of various types (subpoena, summons, court orders, etc.) with unsuccessfully attempting to serve another 922 papers.
The Court Security Division
The Court Security Division includes 13 sworn officers. They handle prisoners, tend to juries, and provide individual courtroom security for 11 courtrooms.
They provide security at the front entrance as well as to the entire building. One officer has an explosive detection K-9 (Gunner) working at all times. Court Security Officers also assist the other divisions with prisoner and mental health transports when manpower shortages exist and likewise other divisions assist Court Security when they are short. Court Security Officers have been called upon to handle special details at or around the courthouse such as the Urbana Sweet Corn Festival and Law School Trial Competitions.
The Corrections Division
The Corrections Division consists of 2 facilities - the Satellite Jail on Lierman Ave in Urbana and the Downtown Jail across from the Champaign County Courthouse on Main St. in Urbana. The division employs 50 officers, 8 Sergeants, 3 Lieutenants and 1 Captain. There are 6 full-time and 6 part-time Master Controllers who help in maintaining security and communications in the Correctional Centers. There are 3 support staff to assist in clerical duties and coordinating inmate programs. Outside contractors provide meal preparation, medical and mental health services. Meal preparation is supervised by 1 full-time and 2 part-time managers. Medical services consists of 1 part-time doctor, 1 full-time registered nurse, 2 full-time LPN's, 1 part-time LPN and 2 on-call registered nurses. Mental health services are provided by 1 part time psychiatrist, 1 full-time mental health professional, 2 part time mental health professionals and 2 on-call mental health professionals.
The jail processes between 500-600 intakes per month. Daily, 20-25 inmates are transported to court hearings that range from the first arraignment appearance to sentencing. On average staff transport inmates to 4 medical appointments per week and 5-25 inmates are transported to the Illinois Department of Corrections. The division also monitors an average of 31 Electronic Home Detention (EHD) inmates daily. Those on EHD live in the community, but wear an ankle bracelet which utilizes GPS technology and is monitored by correctional staff.